StealthGas Achieves High Revenue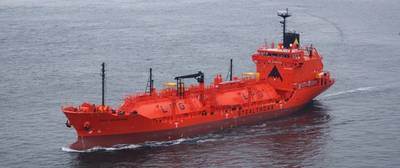 StealthGas, ship-owning company primarily serving the liquefied petroleum gas (LPG) sector of the international shipping industry, registered  an operational utilization of 97.3% in Q1 2017 (91.1% in Q1 2016), best performance since the beginning of 2014.
Revenues for the three months ended March 31, 2017 amounted to $38.1 million, an increase of $1.6 million, or 4.4%, compared to revenues of $36.5 million for the three months ended March 31, 2016, due to increased fleet utilization and a slight increase in market rates.
Board Chairman Michael Jolliffe said that his company's performance during the first quarter of 2017 leaves it cautiously optimistic for the future. StealthGas, taking advantage of its well chartered position and the significant reduction in idle days, managed to achieve record revenues and high operational utilization, thus improving on profitability margins.
"It must be taken into consideration though, that as is customary, the first quarter is driven mostly by seasonal demand with weaker quarters anticipated to follow. Nevertheless, we believe that the low orderbook of our segment and a further stabilization in oil prices have the potential to reinforce improvements in our market fundamentals," he added.
"Our strategy for the periods to follow is to take delivery and integrate in our fleet the remaining 22,000 cbm eco semi ref new vessels, acknowledging that this segment has been facing challenges for quite some time now. But most importantly our commitment towards our Company and our investors is to continue outperforming our peers, leveraging on our solid financial and market leading position in our segment. Over the years we have proven that we do not run our business based on day- to- day stock movements. What we continue to do is focus our business on what drives value creation, which is profitable growth, minimizing risks and delivering strong returns," Michael concluded.
StealthGas currently has a fleet of 50 LPG carriers, excluding the two chartered in vessels, with a total capacity of  268,386 cubic meters (cbm), three M.R. product tankers and one Aframax oil tanker with a total capacity of 255,804 deadweight tons (dwt). 
The Company has agreed to acquire a further three LPG carriers with expected deliveries in the period 2017-2018.